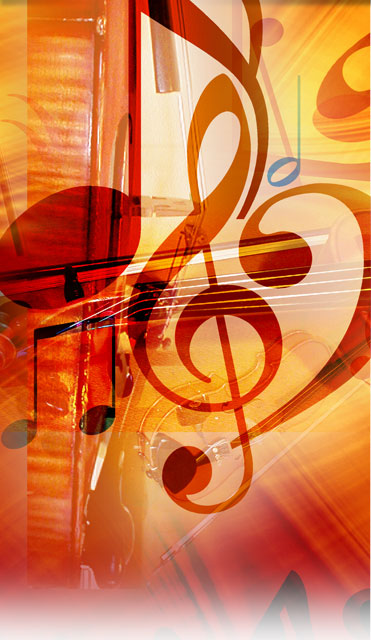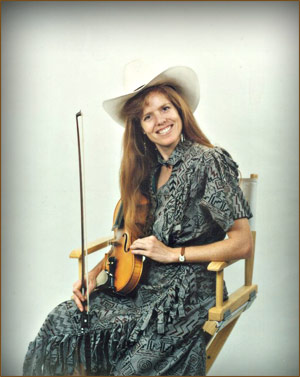 Cristina Seaborn
Expert at fiddling and jazz improvisation, Cristina holds a Bachelor of Music Degree in jazz violin performance from Berklee College of Music in Boston, and a Masters in Conducting for Orchestra, from St. Cloud State University. She has produced an instructional video for fiddling through Mel Bay's entitled Anyone Can Play Country Fiddle, CDs entitled Inside the Heart of a Musician, Seaborn Breeze, and Spirit Wind, and many arrangements for string orchestra of fiddle music, jazz, Celtic, Scandinavian, Cajun, and original.
Cristina is a violinist and fiddler with over thirty years of experience. In symphonies, quartets, jazz ensembles, and folk/rock bands, her musical background includes influences in classical, jazz, Celtic, bluegrass, and Texas swing fiddle.
Press Kit Photos
Previous performance groups include:
| | | |
| --- | --- | --- |
| | Paul Hayman, James Van Nuys, & Cristina Seaborn | Temple of Rythm |
| | The CounterPlayers | Pedlar's Pedal |
Fullerton Symphony & Ketchikan Symphony (

Concert Master

)
Black Hills Symphony & Juneau Symphony
St. Cloud Symphony
Windy Ridge (

bluegrass fiddle

)
á la Modal (

ethnic & jazz

)
Underground Jazz String Quartet (

viola

)
Temple of Rhythm (

reggae keyboards

)
South Plains Playboys (

Texas swing

)
Flying T Chuckwagon (

country

)
the CounterPlayers, (

original, folk, rock, jazz, blues, reggae, bluegrass, new age

)

Fort Hays Wranglers (

Western

)
Chinook (

folk

)
the Sweet Potato (

jazz string quartet on viola

)
Ring of Kerry (

Celtic

)
Has performed on stage with these famous people:
Bobby Vee (2004-2005)
Tom Paxton (1998 Spearfish, SD, Black Hills Folk Festival)
Steve Kaufman (1995 Rapid City, South Dakota)
The Moody Blues (1994 Lubbock Symphony, 1995 Black Hills Symphony)
David Grisman (1991 Boston)
Vassar Clements (1989 Haines, Alaska)
Commissions:
Gypsy Karavan Suite Pine Richland High School in Gibsonia, Pennsylvania
Performed October 23, 2008
Nebraska String Orchestra Teachers Convention, commissioned work How Swede it Is a medley of five Swedish folk dance tunes (Fall 2003) commissioned by Dave Klein, director Kearney High School orchestra.
Scandinavian Fiddle Suite commissioned by the Robbinsdale All District Orchestra, Robbinsdale, Minnesota (Fall 2000) available through Alfred Publishing/Highland Etling.
More Information
1998-present:
Living in St. Cloud, MN conducting fiddle orchestra at Saint John's Prep School, performing with the St. Cloud Symphony, guest artist with Ring of Kerry, string section leader for Bobby Vee, and composing for string orchestra.
1992-1998
Performing, teaching and composing in the Black Hills has been a full life for Cristina. She is a valued part of the community through performing and by touching the lives of 50 private students of the violin, viola, mandolin and piano. She is coordinating a fiddle orchestra for the summer of 1998. Being part of many groups in Rapid City such as the Black Hills Chamber Orchestra, Black Hills String Quartet, Black Hills Symphony (musician's representative to the Symphony Board), Director of BackRoom Productions (folk concert promotion), member of the Women's Business Network, and violinist for the folk bands The CounterPlayers and Chinook. The Rapid City School District boasts a string program of 900 students (4-12). Cristina taught fiddle classes each summer at the Black Hills String Retreat. She has taught composition, improvisation, jazz and Celtic music in school workshops, and written fiddle tune arrangements for string orchestra that are performed by 300 seventh and eighth graders at the Rushmore Plaza Civic Center each year in Rapid City.
1992-1995
The CounterPlayers performed at music festival throughout South Dakota, supported by the South Dakota Touring Arts grant. Styles of music included Celtic, jazz, bluegrass, classical, Bulgarian and Klezmir.
Born in San Juan, Puerto Rico